When a sample that finished analysis is required to be processed by another pipeline configuration, this can be accomplished in another project. Uploading the fastq files again and processing them in another project with a different configuration can be tedious. The sample that finished analysis can be imported into another project instead. This process uses the deliverables of the finished sample as a source for the new one. User who does this must have the adequate permissions to manipulate the samples on both the source and destination projects and the samples must not be archived.
Moving samples on the Gencove Platform
You'll first need to login to your Gencove account. Once you have successfully signed in to your account on the Gencove platform, you will automatically be directed to the "My Projects" tab view.
In the middle of the screen you'll see a list of the projects you have conducted on the Gencove platform. Select the Project Name containing the samples you wish to move by clicking on the blue labeled View text, located toward the right of the screen. This will expand to that project's overview.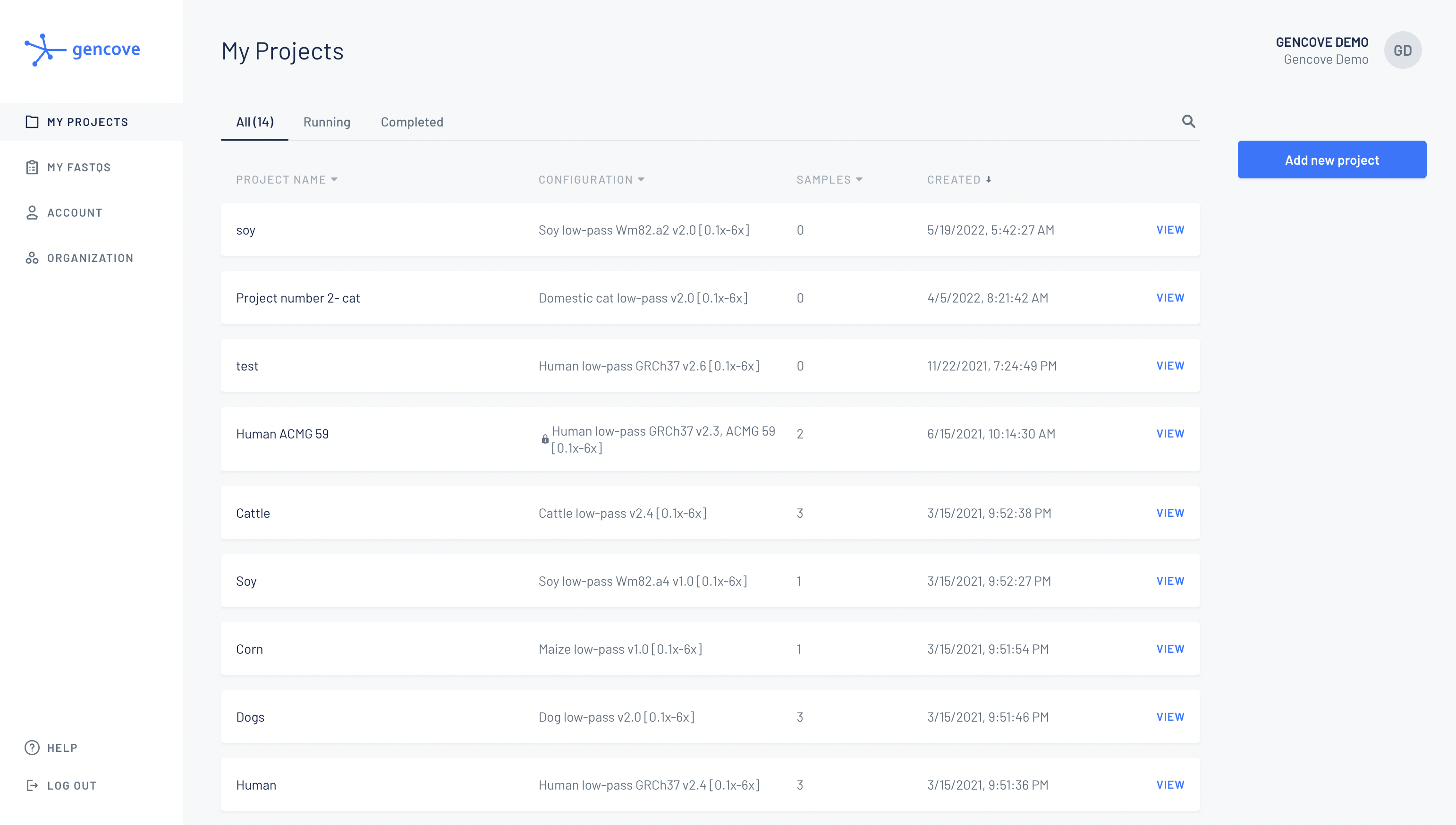 Scroll toward the middle of the page or until you get to the Project Samples header. This will list all of the samples that have been uploaded for that project. NOTE: You can only move samples that DO NOT have an 'Archived' status. If sample(s) are archived, you'll need to restore those samples first. Learn more about the Gencove archive.
To move the samples, check the box of all the samples you wish to move into the new project. When you have selected all the samples you wish to move over, on the right side of the screen there will be a button you need to click on labeled Send to project.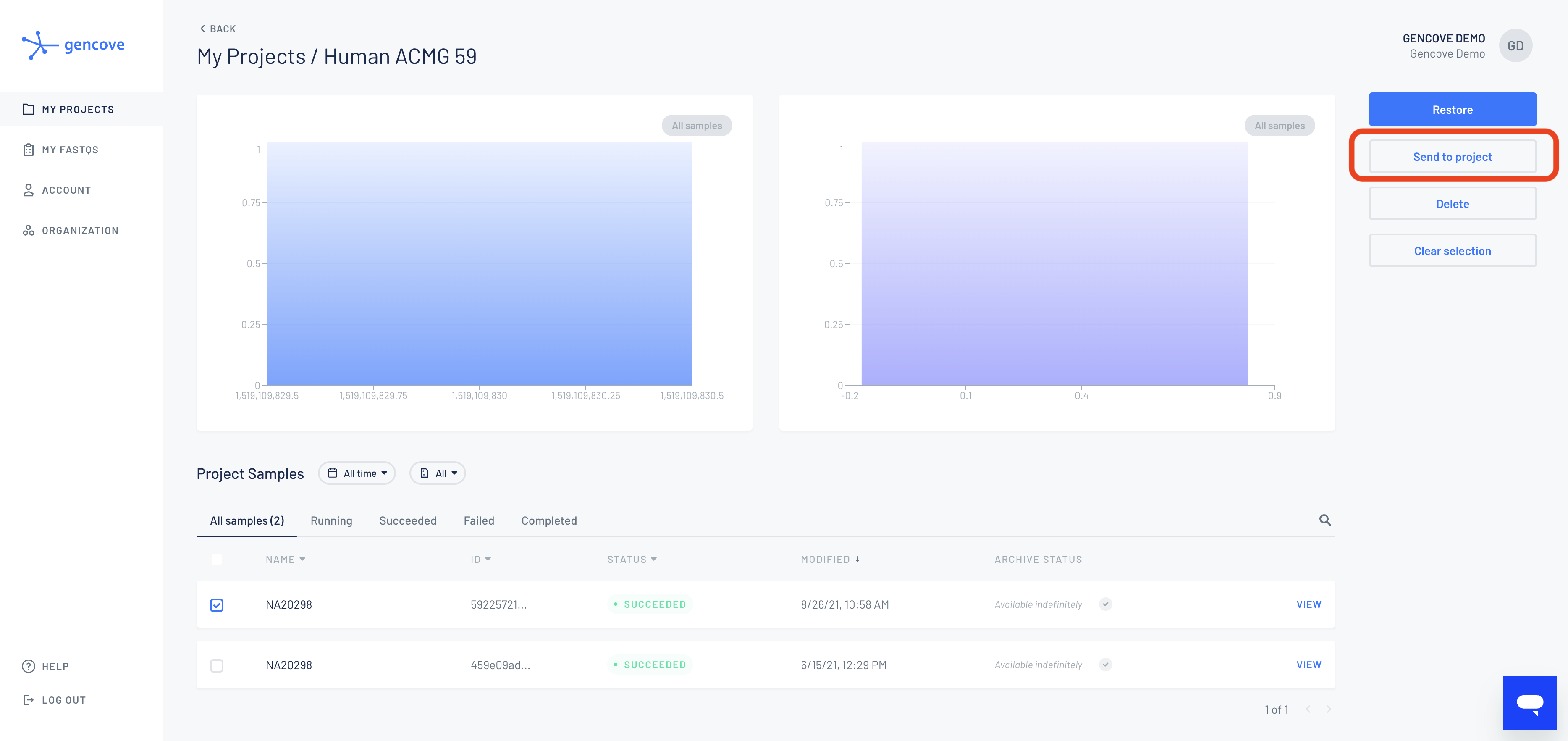 When you click on that button, you will be shown a pop up screen of all the available projects you can send these samples to. Select the appropriate project and click on the blue button at the bottom also labeled Send to project. Remember, samples can take up to 72 hours to run through the new project's analysis pipeline.